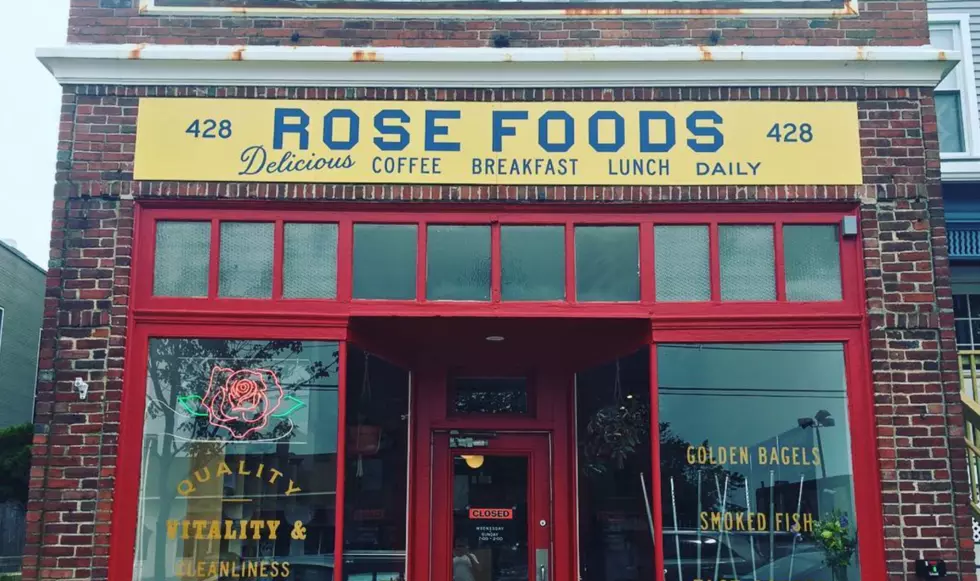 Portland, Maine Just Got a New Breakfast Spot and It's Absolutely Adorable
brentonyoung via Instagram
Rose Foods opened to an excited line of hungry brunchers this weekend in the old Brea lu Cafe building on Forest Avenue. The man responsible for Palace Diner in Biddeford is bringing bagels, soup, and other culinary delights to an adorable and charming space on one of Portland's busiest streets.
The Jewish deli and bakery boasts an extensive menu of breakfast, brunch, and lunch options including rotating daily bagel specials and the traditional matzo ball soup. Early Yelp reviews celebrate the diversity and authenticity of offerings at Rose Foods.
My husband is a Jewish boy from Westchester, so when I sent him an image of the menu, he plotzed! They have a set of shelves in the front where they sell typical Jewish products, egg noodles and u-bet chocolate syrup. They also sell some of the dr. Brown's in six packs as well as by the can. There's even a selection of books and Jewish novelty items. They sit right above the shelf with several types of candy bar. Definitely worth a visit.
Venture into Rose Foods to try a bacon, egg, and cheese sandwich, the "Monday Morning", or the "Uncle Leo". Get there early to secure your everything bagel before crowds of excited Portland foodies buy them out.