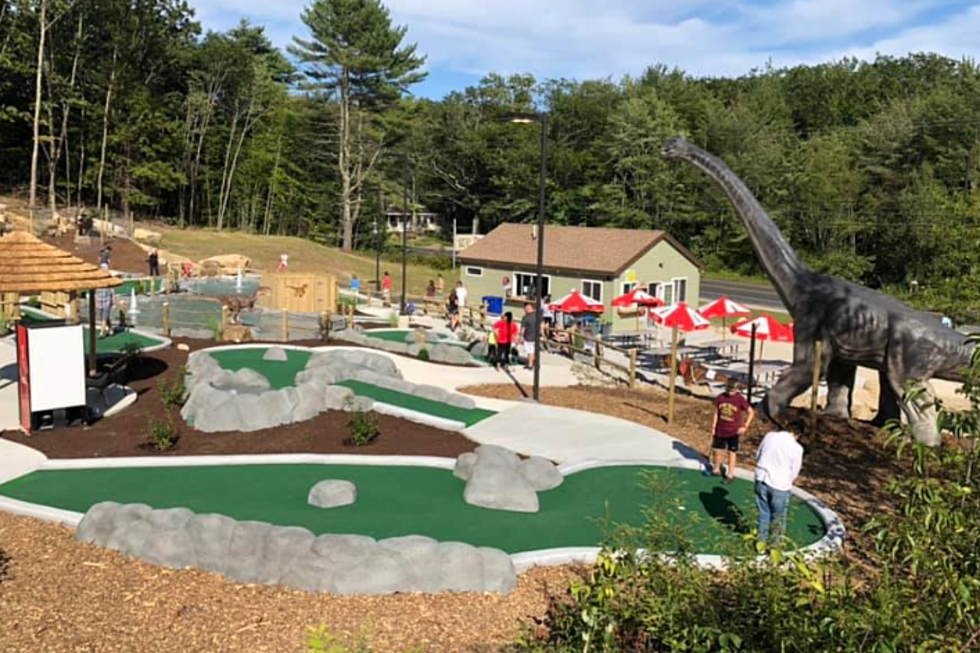 Raptor Falls Mini Golf Now Open in Arundel
Raptor FallsFacebook
A dinosaur-themed mini golf course is now open in Arundel!
Raptor Falls is a brand new dinosaur themed miniature golf course at 1912 Portland Road (you know it as Route 1) in Arundel.
There are life sized, realistic looking animatronic dinosaurs that will move their heads, tails and arms, and blink, breathe and roar!
What goes well with prehistoric animals? Ice cream! They have Shain's of Maine ice cream.
It's 12 bucks for the grown ups and 9 dollars for kids twelve and under. They are open and it's seven days a week!
According to WGME13, the biggest dinosaur is an 18-foot tall brachiosaurus!
What kid (and who am I kidding, adults too) wouldn't want to play mini golf with dinosaurs? What a great concept! It's so new that you might have the high score when you go!
That hole going up the hill looks like a putter might get bent from frustration. Can't wait!