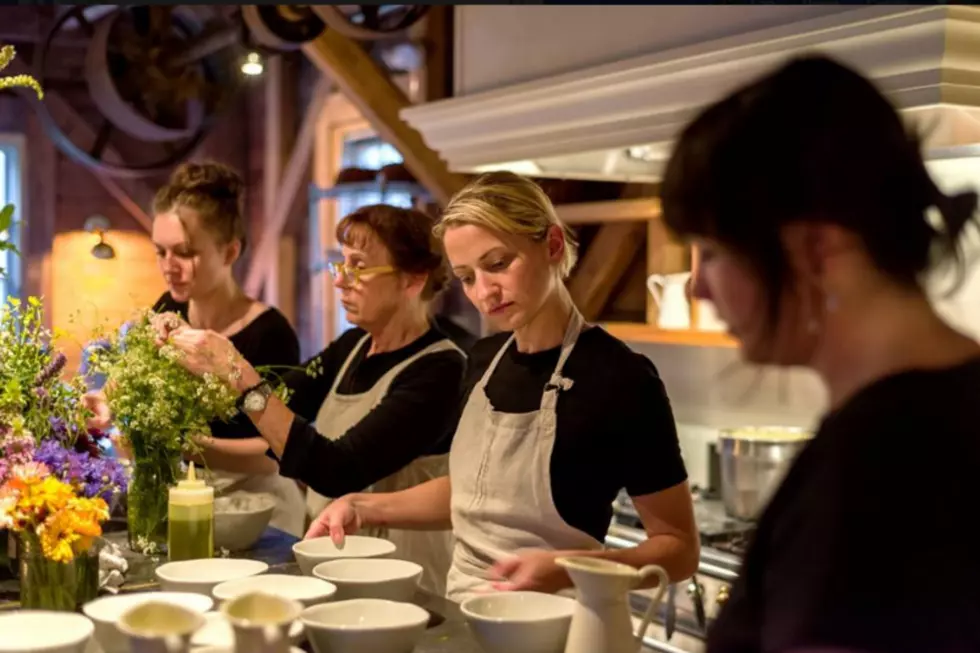 Ready? Set? Try Getting a Table at Maine's Hottest Restaurant!
Facebook/FindTheLostKitchen
You have two weeks to try and reserve a table at The Lost Kitchen in Freedom.
Oh and that two weeks reservation time is for the entire season from May to October!
Crazy, right? But not as crazy as HOW you have to attempt to reserve a table. According to the Portland Press Herald, you have to send a 3x5 post card and mail it.
In the mail. Ya know...snail mail!
Erin French, the chef/owner of this insanely popular, tiny little restaurant inside an old mill in Freedom, said over the weekend that they are doing the post card mailing method, like last year. It worked and they loved the slow process in such a crazy fast paced world.
You can send jokes, or a story, or a recipe - but it's still a random drawing.
Just how popular is this Freedom food place? Last year they got post cards from all over the world! But why post cards and in the mail of all things? The Press Herald wrote that French said on her website,
Through the use of simple postcards in such a hyper-digital age, we were reminded just how important it is to slow down, connect with others, and make it personal. The cards connected us. And connecting brought us joy…and when you cook with joy, you can taste it.
Just how popular is this little gem? Here's what they had on their Facebook page last year after reservations closed...
Who wouldn't want to go and eat food made with such love? Want to try your luck? Read the directions carefully...and good luck!