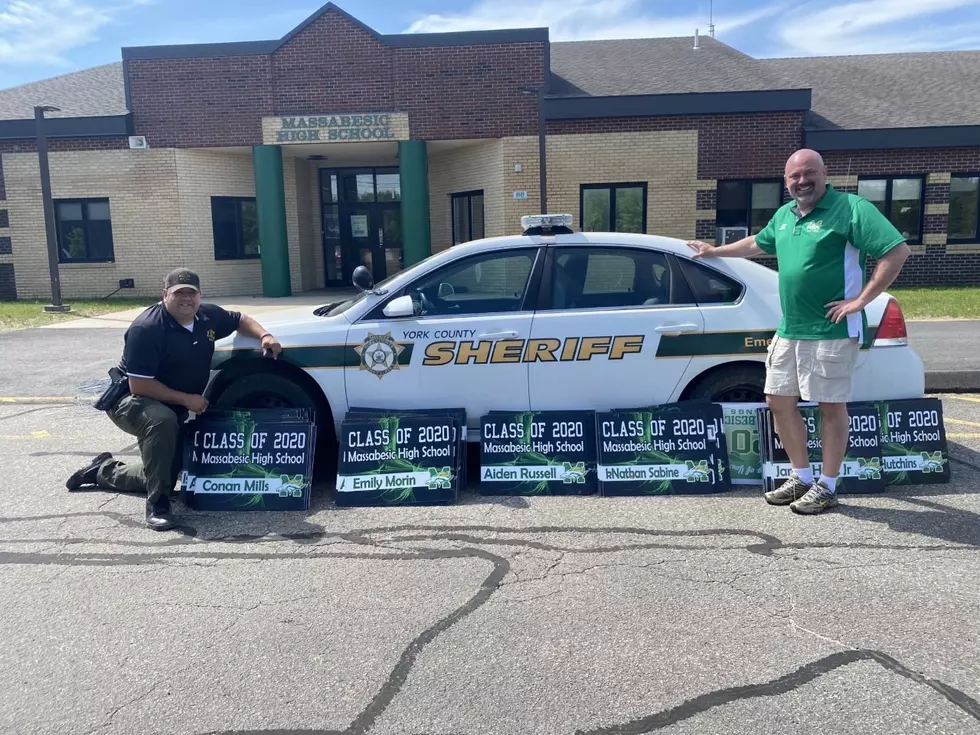 Stolen Signs Recovered By York County Sheriff's Dept
Signs
All of the graduation signs that have been taken from Massabesic High School and the surrounding neighborhoods have been recovered, according to the york county sheriff. CBS 13 reports that not only are the signs recovered, but the guilty parties (students) have been identified. Charges, however, will not be pressed. 
"One of the main reasons that the case was solved was due to the relationship, built on trust; School Resource Officer Solomon has developed with the students of Mustang Nation," York County Sheriff William King told CBS 13. 
In light of the prank and kids just being "kids." School officials and the Sheriff's department are looking toward alternatives for the justice to reprimand the students without charging them. 
KEEP READING: What were the most popular baby names from the past 100 years?