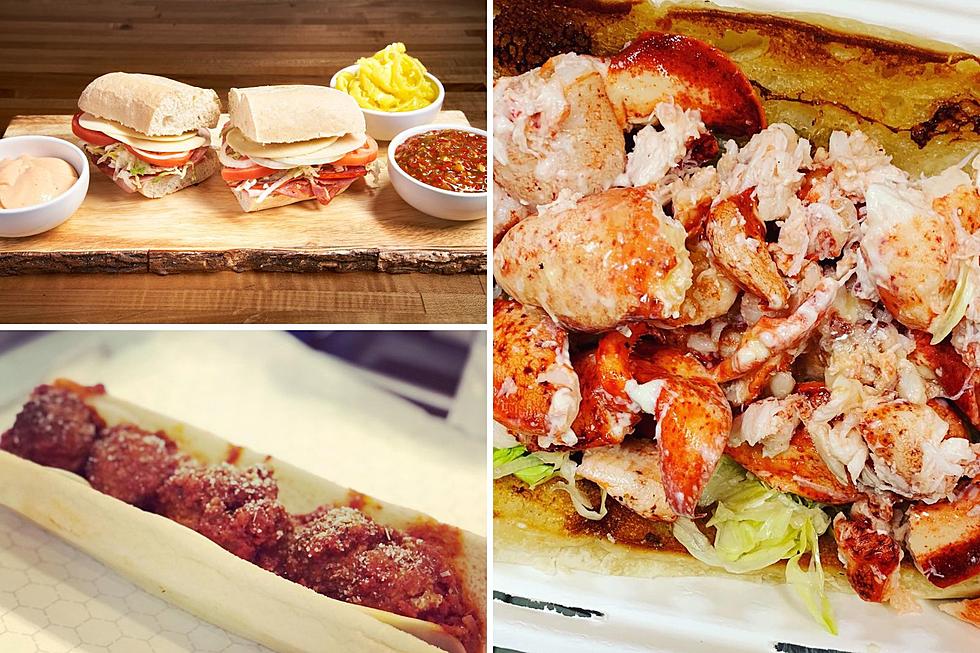 Tasty Southern Maine Sandwich Shop Named Best in the State
Bennett's Sandwich Shop via Facebook
An iconic and award-winning sandwich shop in York County has gained serious national praise.
The popular foodie website LoveFood recently posted an article about the best sandwich shop from each state. The site chose the incredibly delicious Bennett's Sandwich Shop in Kennebunk. The seasonal shop has been a crowd favorite ever since it opened in 1982.
The shop is a mix of deli and Coastal Maine classics. Philly cheesesteaks, meatball subs, and the iconic lobster roll are just a few of the favorites being cranked out at Bennett's. The shop is also in an ideal location to not only get plenty of Southern Mainers devouring its delicious subs, but also many tourists. Kennebunk is certainly a spot that attracts a plethora of people. And when they are hungry, grabbing a sub for the beach is always a good choice.
Here is an excerpt from LoveFood about why the site chose Bennett's to represent Maine.
Open during the summer season, the Kennebunk shop makes the most of Maine's seafood, with the star of the show being the fresh lobster rolls (pictured). Lobster meat (knuckle and claw) plucked straight from Maine's waters is piled onto lettuce and white bread.
Of course, the star of the show is the lobster roll. It represents the best of Maine. And Bennett's roll is no joke. White bread is a weird way to describe a hot dog bun, though.
The beauty of Bennett's, though, is there is something for everyone. Even if lobster isn't your thing, there are plenty of other options to fill up any hungry stomach.
The shop can also be found outside of Maine. There are two locations in Massachusetts (Boston and Burlington), and two in New Hampshire (Portsmouth and Salem). Maybe Bennett's will be the best sub shop in three states soon.
20 Greater Portland, Maine, Restaurants That Have Been Featured on National Television Shows
Here's a list of 20 prominent Greater Portland, Maine restaurants that have been featured on national television shows. This is a great representation of the region's incredible food scene.
Gallery Credit: Chris Sedenka
19 of Portland's Oldest Bars and Restaurants That Have Stood The Test of Time
Before Portland, Maine become a trendy foodie town, there were still dozens of incredible restaurants that laid the foundation for what the city is today. Many have closed over the years but a handful have stood the test of time and continue to thrive today.
Gallery Credit: Google Maps