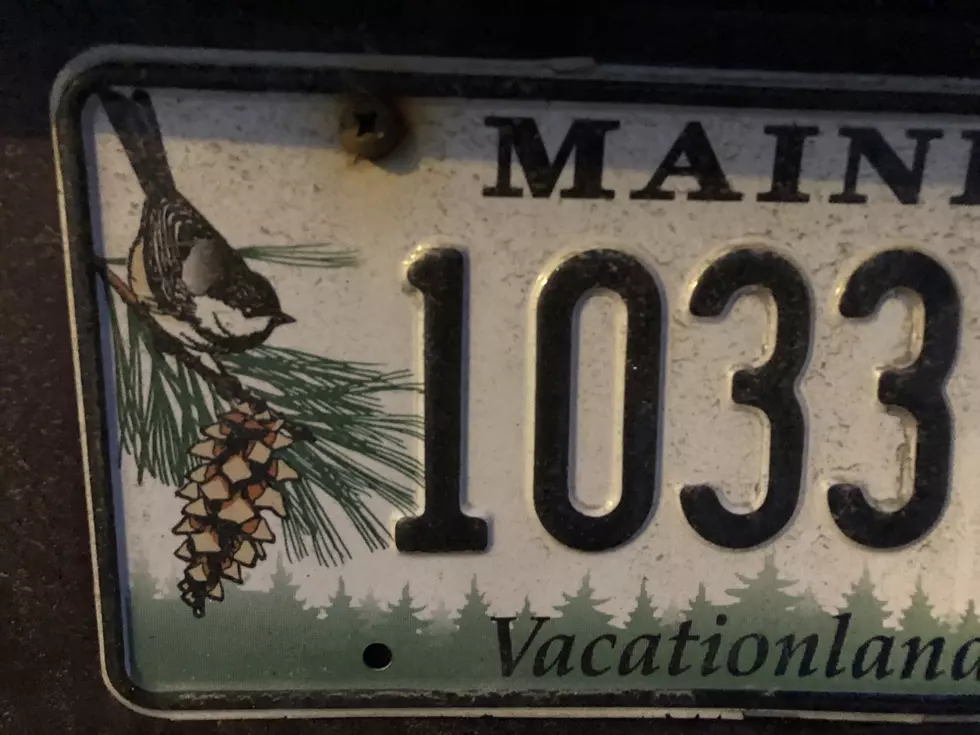 The Old Chickadee Plate Could Be Replaced by the 1901 Maine Flag
TownsquareMedia
People really love that new old flag design.
According to the Portland Press Herald, that little Maine birdie on your license plate might be replaced with Maine's latest obsession - that old Maine flag. State officials revealed this week a proposal for a new plate with the 1901 flag that is all the rage. I mean, it's pretty cool. I'm not sure who started the craze, but the simplicity of it makes it really awesome. Find me a camp where the 1901 flag isn't flying proudly.
But our little chickadee. It's cute too but it's old. It's an old bird. Secretary of State Shenna Bellows said in a statement,
License plates serve not only to identify vehicles, but are a way of expressing our love for our state. We're excited to present this new design proposal for the coming license plate reissuance.
It could be time. Change is always hard, but the chickadee plate has been around since 1999. A lot of us who have the chickadee plates are noticing they are looking their age. Plus it's a safety concern. Old beat-up plates are hard to read and hinder law enforcement since your license plate often is how the good guys catch the bad guys. Can't see your plate, can't pull you over. I'm glad they are keeping 'Vacationland' on the bottom of the new plate.
So when will the new 1901 flag plates be issued? They will be available for Mainers registering their cars between March 2025 and the end of February 2026. So love on that little state bird a little longer before the new plate comes in.
Vintage Maine License Plates
Here's a sweet collection of vintage and antique Maine license plates from the last 100 years.