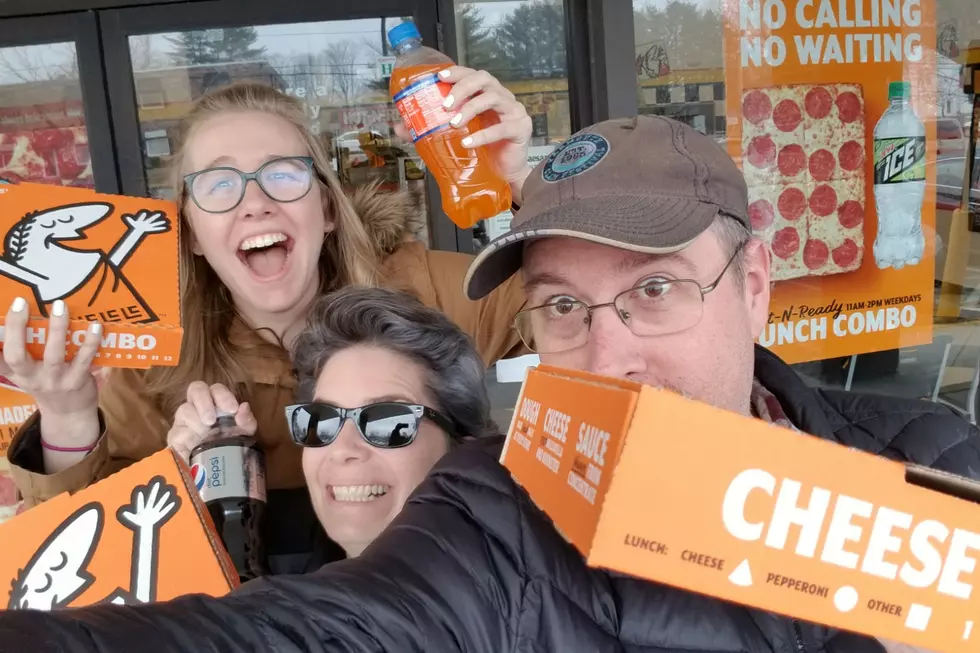 The Q Morning Show Grabs Their Free Little Caesars Lunch Combo
Townsquare Media
Today was the big day. After promising to give everyone free lunch combos if a #16 seed beat a #1 seed in the NCAA basketball tournament, they made good on their promise and the Q Morning Show was there waiting at the door.
Thanks to #16 seed University of Maryland, Baltimore County beating  #1 seed Virginia, the Little Caesars in Northgate Plaza in Portland was doling out the free pie. We arrived a little early to avoid the lines we suspected would be there. Maybe a little too early as they hadn't even booted up their menu boards yet.
They had their "Deep, Deep" pizzas ready to go at 11:30 and we were able to grab a free Pepsi product from the cooler.
The line wasn't that bad but as we walked out with our free lunch we could see more and more cars pulling up to the store.
The promotion was only available from 11:30am to 1pm, so by the time you're reading this, you missed your chance. Were you able to grab your free lunch combo?
Thank you University of Maryland, Baltimore County!