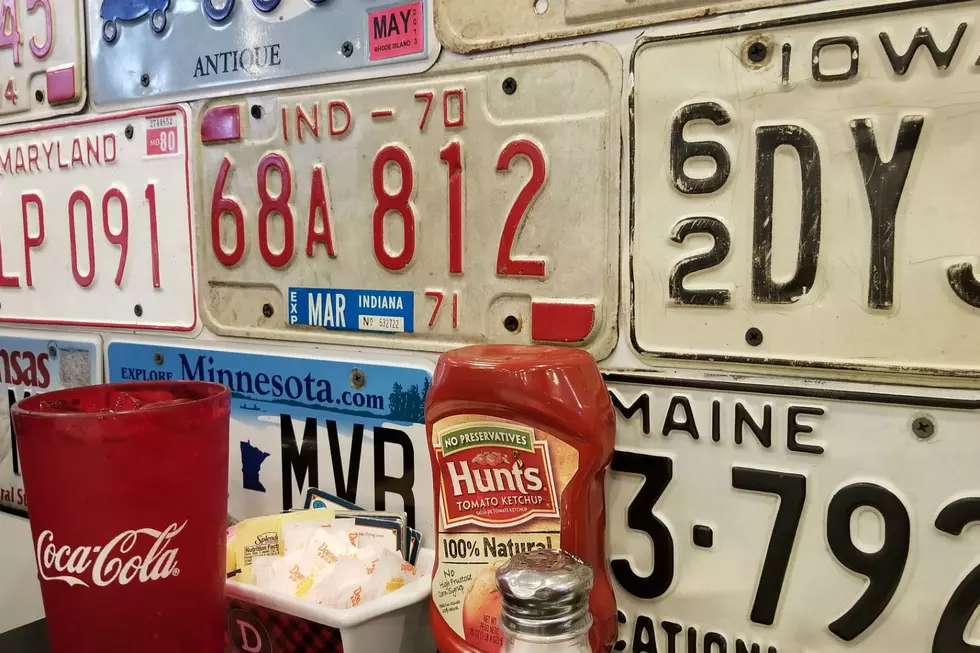 This Maine Diner's Walls Are Covered With License Plates
Townsquare Media
The minute you walk through the door of this popular Maine restaurant, you immediately see an amazing collection of license plates from all over the country covering almost every square inch of the walls.
Daddy O's Diner in Oxford Maine has been in business for over 20 years and is one of the hot spots in the Oxford Hills for breakfast, especially on a weekend. Breakfast is served all day and the line often goes out the door. All those customers have contributed over the years to the license plates that adorn the walls around the diner.
There is at least one license plate from every state in the Union as well as The District of Columbia. Maine plates dominate the collection of course. They include the chickadee, the original lobster plate and even plates dating back prior to the 60s.
There's even one section of the wall that displays foreign license plates. Many from Canada, along with the UK, Haiti, Cuba, Panama and the list goes on. No surface goes uncovered, including the space under the counter where you can grab a seat and order.
Next time you're in Oxford, swing into the Oxford Plaza on Route 26 across from Hannaford, and see if you can spot the plates from all 50 states. Your placemat even provides a handy checklist for you.