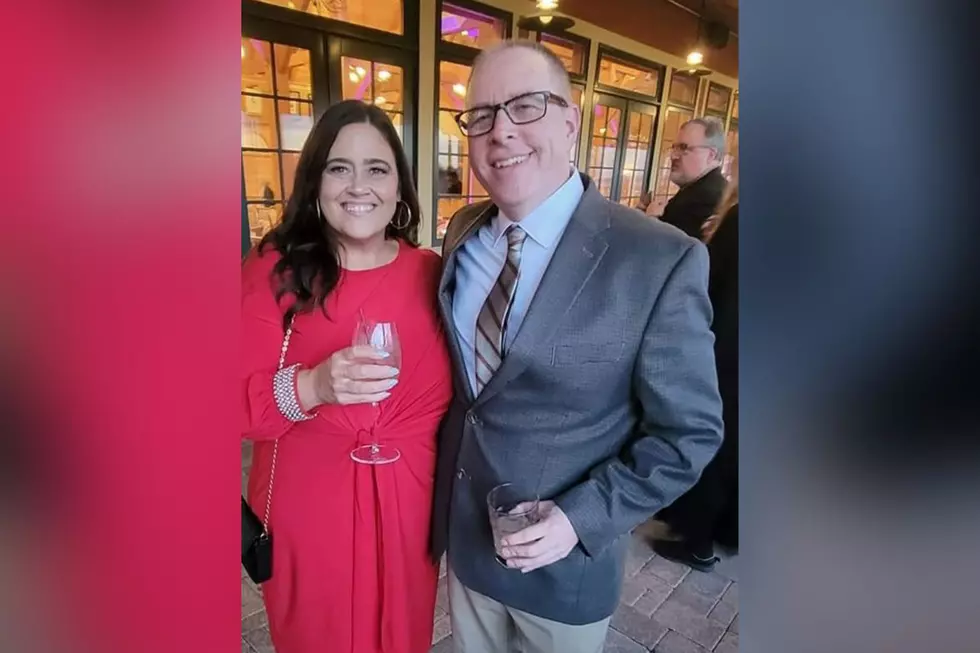 This Picture of Michele and Me Was Taken by an Award Winning Maine Photojournalist
Kirk Cratty
I am someone who has a really hard time having his picture taken. Anytime I have to pose, I don't feel I can smile naturally. It's been that way ever. Just look at this picture of me in college. I'm in the middle and had hair.
Every once in a while a picture gets taken that I'm in that I actually think is great and the latest was this weekend at a wedding that Michele and I were at.
Michele used to work at News Center Maine and still has a lot of friends that used to or still do work there, including the bride, Kristin. Another one of those friends is Kirk Cratty who is a photojournalist for News Center Maine and works on 207. He took this picture and got just the right lighting from the sun out on the deck we were on to make it look really good.
It seems that you can dress me up and take me out. This is what you get when an award-winning photojournalist takes your picture with a smartphone at a wedding.
Kirk is in this photo with other people from News Center Maine, past and present. In front are Danielle Waugh and Caroline Cornish. Pat Callaghan is on the right in the back. I'm obscured right behind Michele's head and Kirk Cratty is in the back right between Caroline and Danielle.
Kirk's award is very prestigious. He picked up the National Edward R. Murrow award for Excellence in Video back in October.
Edward R. Murrow was a pioneer in radio and television news with his reports from London during World War II and his TV news reports that led to the censure of U.S. Senator Joseph McCarthy. The award is named in Murrow's honor.
Kirk won the award for this piece on 207 about Maine Maritime's Schooner Bowdoin, which is a classroom for students. Kirk's videography in this story is stellar, almost like it could have been out of a movie.
No wonder he takes great pictures and can somehow make me look good. It comes naturally to Michele.
There was also another picture that wasn't taken by Kirk. I'll just leave it here without comment.
Top 10 Most Stolen Vehicles in New Hampshire, Maine, and Massachusetts
Is your vehicle the one car thieves want the most? Check out the list for MA, ME, and NH.
The 7 Richest "Mainers"
According to
Money Inc
, these are some of the richest people with ties to Maine.