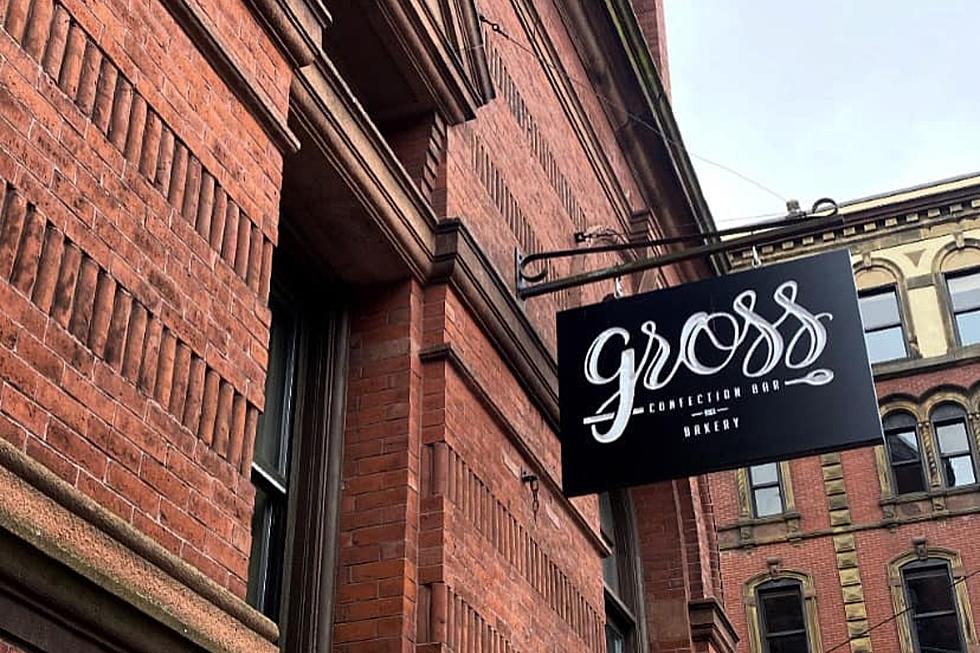 Did You Know About This 'Underground' Dog-Friendly Maine Dessert Bar?
Gross Confection Bar via Facebook
Anything "underground" or mysterious like a speakeasy, has my immediate interest.
Have you ever heard of Gross Confection Bar in Portland, Maine?
Yes, it has the word gross in the name, but that's just the first interesting thing about this dessert bar. (From experience, nothing about their desserts is gross).
The second interesting thing about this place is that it's located on the underground level right in the middle of the city, and it looks SO COOL.
First of all, a bar that is completely dedicated to dessert is already amazing, but the fact that I have to walk down some stairs that will land me in a chamber-looking type of place is also amazing.
Honestly, the atmosphere in this bar reminds me of being in a private little speakeasy where you immediately feel like you're a part of an underground club.
The last time I went to Gross, I pulled right up to the bar and ordered the best espresso martini I've ever tried and was looking UP at the sidewalk while people were walking by.
Talk about a good people-watching spot. Instead of looking downward at people from a rooftop, you can look up at them, which now that I type it out loud sounds a little weird. But weird is good.
Sidenote; they're also wicked dog-friendly, which is enough for me to put respect on any business. They even built wooden dog bowls outside their storefront on the hot days for the pups passing by!
LOOK HOW CUTE!
Side sidenote: I recently found out they now serve breakfast as well.
Have you been? Do you have a favorite dessert bar? Let me know!
The Best Bakeries Near Portland and Cape Elizabeth, Maine According to Locals
These are the best places to get sweet treats around Portland and Cape Elizabeth straight from the mouths of Mainers!