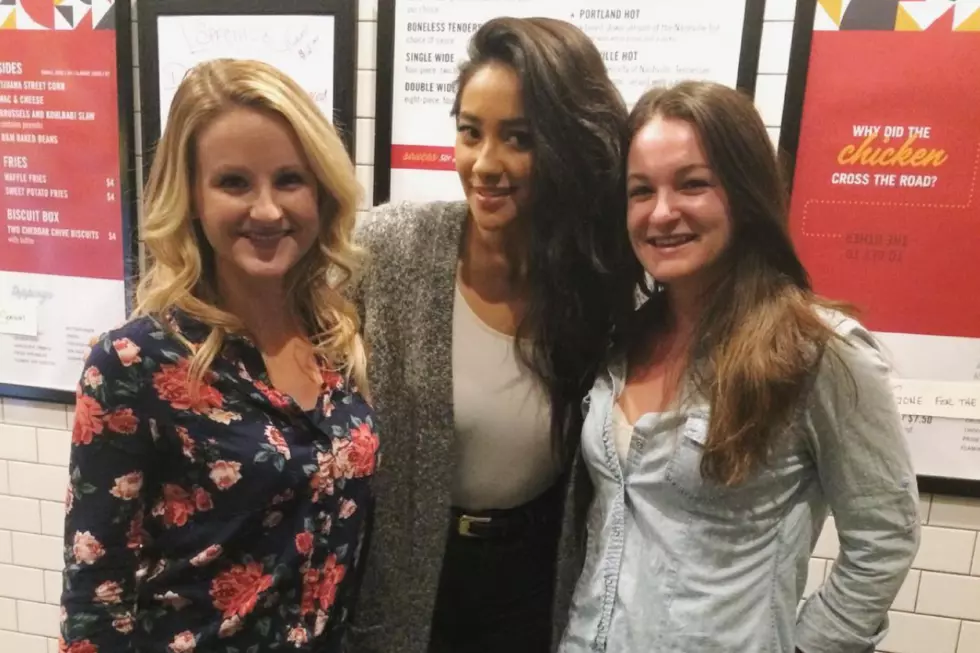 Which Celebrities Have You Spotted in Maine?
Instagram via kylie_queen
You may recognize the name Aaron Paul from his character Jesse Pinkman on 'Breaking Bad'. Aaron Paul and his wife Lauren visited Portland, Maine over the weekend to enjoy our culinary delights and touristy vistas. Aaron Paul is a massive star in my book, and I would've loved to bump into him at a restaurant in my home city. I know he's not the first (or biggest star) to vacation in Maine so we asked our listeners this morning who they've spotted in Maine.
Not all stories could be verified with photos but we're willing to give you the benefit of the doubt. Which celebrities have you spotted in Maine?
Johnny Depp at the Tugboat Inn in Boothbay
One listener said Johnny Depp has been to the Tugboat Inn & Restaurant in Boothbay more than one. She also said that Patriots and Red Sox players frequent the unique eatery.
Shay Mitchell at Big J's Fried Chicken
So I may have chased down Shay Mitchell with my friend Jess when she was in town shooting a YouTube video for Off the Menu. Shay Mitchell is probably best known for her stellar acting on 'Pretty Little Liars'.
Liv Tyler at BonTon in the Maine Mall
It's no secret that Liv Tyler has a strong connection to Maine. She went to school here and sometimes she visits home and ventures to SoPo for some casual shopping with her mom, Bebe Buell.
Bruce Springsteen in One City Center
Lori mentioned that she once ran into Bruce Springsteen in the lobby of our building. He was here with a well known and highly decorated producer who lives in Maine.
Kurt Russell and Goldie Hawn at "Some Lake Up North"
This story was a little hard to nail down but so typical Maine at the same time. One listener called and said he saw Kurt Russell and Goldie Hawn at a restaurant near some lake up north. Sounds legit.