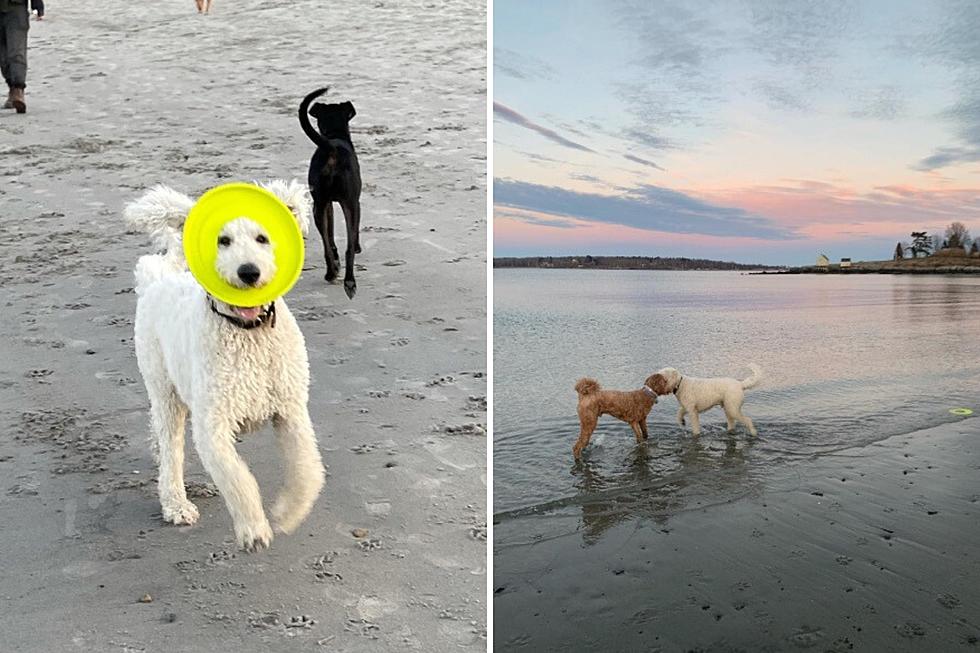 A Guide for Maine Dog Owners Who Love to Romp on This Popular Beach
Krissy
Some people believe a dog's best friend is a man, or how does that saying go? A dog is a man's best friend? Either way, I actually believe a dog's REAL best friend is the beach.
Owners seem to love bringing their dogs to romp around in the sand and waves, but I also hear a lot of confusion around town about whether or not it's still allowed in the summertime when humans are using the beach.
The answer is: YES. Doggos are still allowed to romp Willard Beach during the summer, they just have a specific schedule to follow.
So exactly what times are our perfect pup's allowed to jump on the sand?
On Leash Hours:
May 1-September 30: 7am-9am & 7pm-9pm
October 1-April 30: 10am-3pm
Off-Leash Hours:
May 1-September 30: 7am-9am & 8pm-9pm
October 1-April 30: 6am-10am & 3pm-9pm
Public dog etiquette is a total thing. You can feel it by the way passer-by glare at you when you take your pup off their leash.
My own dog Maverick actually behaves better when he's off his leash, so I end up letting him run around in public more (where he's permitted to) since I know I can trust his recall.
However, if you have a pup that doesn't perform well off-leash, so you opt for a longer leash, unfortunately, long leashes are not permitted on Willard Beach from May 1st to September 30th.
The good news is, long leashes ARE ALLOWED from October 1st- April 30th.
If Willard Beach isn't in your area, here's a list of other dog-friendly beaches and their pet regulations so you can be prepared.
While we're here, let me throw you a big sidenote:
Dogs are not allowed to chase wildlife on Willard Beach, which I always find myself yelling at Maverick for, as his favorite pastime seems to be chasing seagulls and driving them into a frenzy. #Mainelife
WOOF: These are the most popular dog breeds in America