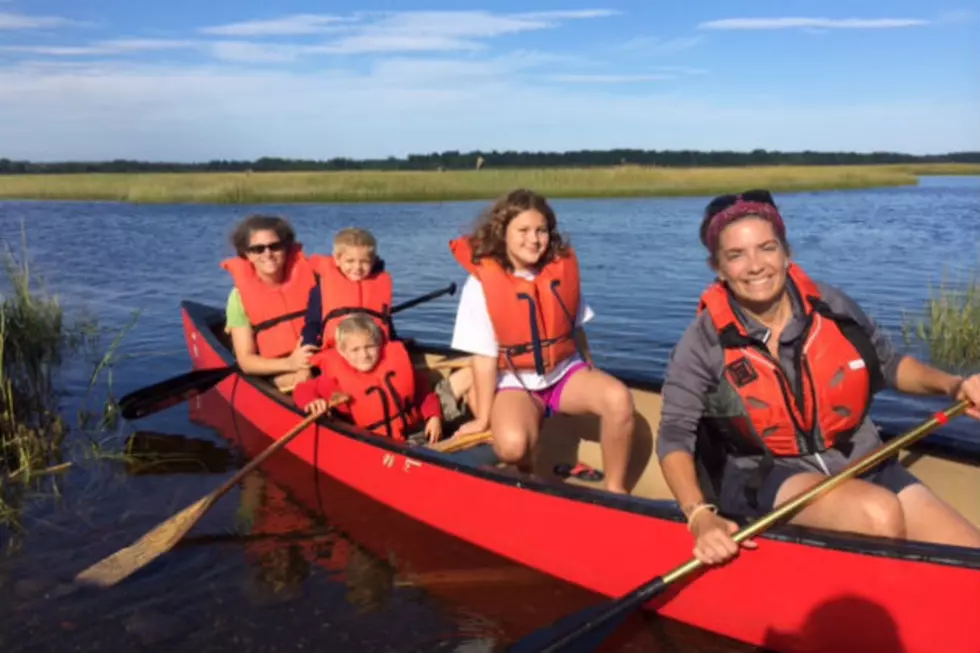 Canoeing the Scarborough Marsh – 5 in a Canoe!
wjbq.com
Ahhhh, the last hoorah! We tried to so some things on our list that we hadn't gotten to, and canoeing the Scarborough Marsh was one of them!
The Audubon Society has a Nature Center at the Scarborough Salt Marsh and you can canoe or kayak. So, we decided, let's go!
Of course, we would have to pick a very windy day and that made for some serious rowing! I took a break while everyone worked to take a selfie!
The marsh was gorgeous (albeit incredibly windy)!
We made it around and under the bridge...this bridge...
And then headed back. It was so great going back with the wind behind us. It took us NO time at all to cruise back to the Nature Center.
Did you know this use to be an old restaurant? I didn't. They kept a menu from the place and have it displayed! I'll let you guess how old the restaurant is!
I tried to find out some information on this place, but couldn't find anything on the it! Does anyone know what restaurant this used to be? And my God, I'll take 10 lobster dinners please!
It was a great way to spend a couple of hours really enjoying Maine. I get why people come here.