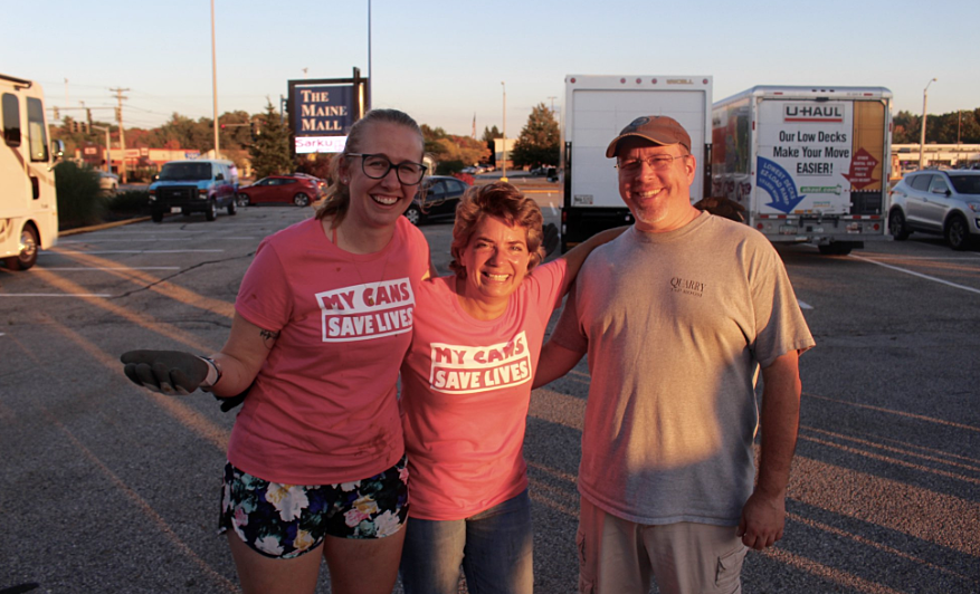 Everything You Need to Know for Cans for a Cure 2019
TownsquareMedia
It's around the corner: the 17th Annual Cans for a Cure!
I love and fret about this time of year. I fret, because it's so important. Raising money for the Dempsey Center to help those fighting breast cancer. So many people have been involved... so many people have been lost.
It's the least we can do to help those who are in the fight of their lives.
And there are SO many fun ways to help!
DONATE: You can donate right now and avoid that whole touching bottles and cans!
BIKERS FOR BOOBIES: Own a motorcycle and want to get one more ride in for the season? It's coming up Saturday October 5th!
BEAUTIFUL BENEFIT: Head Games Salon in Portland is having a beautiful party to help Cans for a Cure! Tuesday October 8th from 4 p.m. to 8 p.m., any service you get - Cans for a Cure gets the money! The staff at Head Games donates their time and expertise and there's even snacks and drinks! Just make a reservation.
CANS FOR A CURE ONLINE AUCTION! There are some amazing items up for grabs! Wanna see and meet the Jonas Brothers? Goat snuggling, skydiving, private Sebago Brewing tour, overnight stays, food, meet Lee Goldberg, personal training, and so much more. A sneak peak is coming Friday, October 11, and then the auction goes LIVE on Monday, October 14, and closes at 10 a.m. Friday, October 18. A great way to get some hard-to-come-by items and help Cans for a Cure!
CANS FOR A CURE AT THE MAINE MALL: It all starts 6 a.m. Wednesday, October 16, and goes through Friday, October 18! Our goal this year is to collect 2 million bottles and cans or 100,000 dollars! That money stays in Maine at the Dempsey Center so that they can provide services to those fighting breast cancer. And those services from massage to nutrition and anything in between, is free.
CAN VAN ROUTE: Have bottles and cans but CAN'T make it to the Maine Mall? No worries, we'll come to you in the Can Van! Lori and Lou drive alllll over Maine and get your bottles and cans! Email Lori to get on the route - it fills up quick so don't delay!
And if you need to reach me, just email Lori.Voornas@townsquaremedia.com
I love this event. It puts me in touch with Mainers who have such good hearts. It makes me think of my mom, who I lost to breast cancer, and it raises money to help people...like my mom.
Please help any way you can.