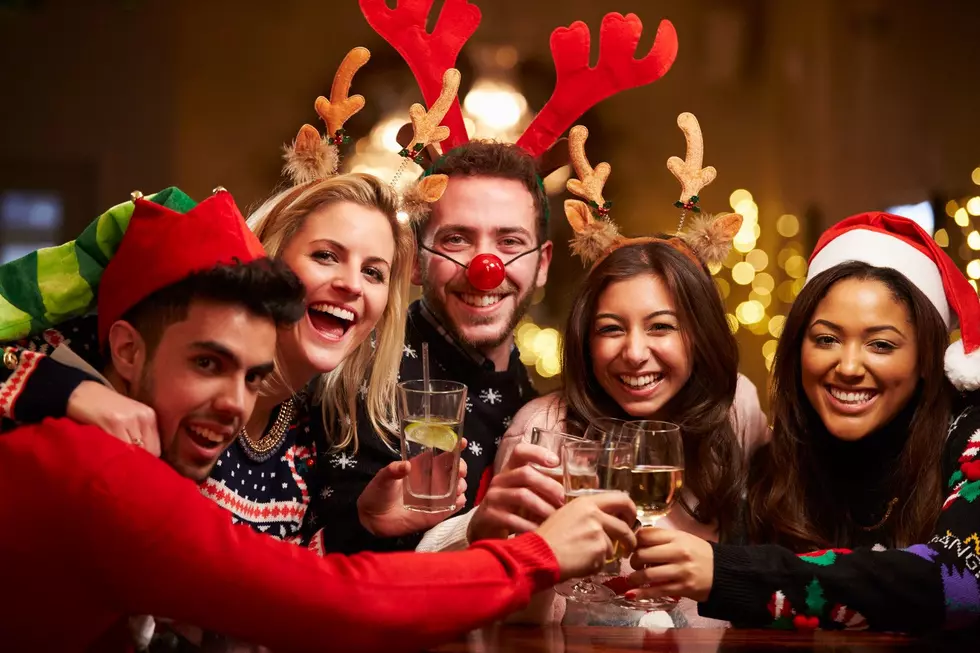 Hundreds of Santas to Descend on Portland, Maine, for a Holiday Bar Crawl
Getty Images
If you enjoy dressing up for the holidays as well as having a couple of drinks, then this is for you. Imagine roaming the streets of Portland, Maine, with a bunch of other people dressed like Santa Claus, because on Saturday, December 3rd, you can.
It's been some years, but SantaCon is coming back to Portland. Hundreds of people will be dressing up as Santa and hitting the bars and streets. If you haven't participated in SantaCon in the past, it is really just one big bar crawl.
You may be wondering how much this Santa-filled bar crawl costs, well, I'm here to let you know that it is completely free. Crazy right? No tickets and no charge.
Instead of a ticket, all you need to do is show up in costume. Trust me, you are going to want more than just a Santa hat if you plan on attending this event. Almost everyone that goes is decked out in full Santa gear.
You can choose to wear the classic Santa suit or choose to get a bit more creative when it comes to the costume design (just remember that it is going to be cold out).
Know that you DO NOT have to dress up as Santa to attend SantaCon,  you just have to dress up like something from the holiday season. This means that you can be a reindeer, a snowman, the leg lamp from "A Christmas Story," the Grinch, a Christmas tree, or even Hanukkah Harry.
SantaCon will start at 5 PM and do until 12:30 AM. However, you do not have to stay for the whole thing if you don't want to.
Interested in attending this year's SantaCon event? You can find out more information and RSVP to the event here.
Do You Know These 15 Famous Fictional Places in New England?
Movies, Books, and TV Shows not only allow you to escape reality, but many allow you to travel to a fictional place in New England.
Top 20 Spots To Get Yummy Onion Rings in Central Maine & Beyond
Check out the top 20 spots in Maine to grab yummy onion rings!