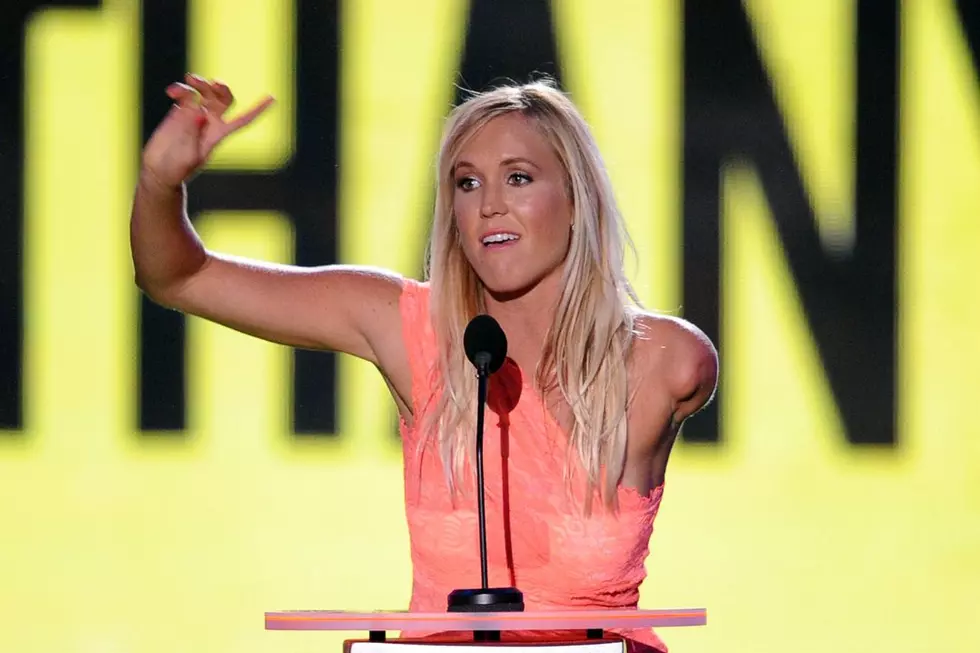 'Soul Surfer' Bethany Hamilton Slammed as Transphobic Following Comments About Trans Surfing Competitors
Kevin Winter, Getty Images
Bethany Hamilton, the inspiration for the 2011 movie Soul Surfer, is being slammed online as "transphobic" for comments she made about trans surfers competing in competitions.
On Feb. 4, Hamilton posted an Instagram video reacting to the World Surf League's new policy, which adopts the same rules for transgender athletes that the Olympics follow.
According to the policy, trans athletes who compete in the women's division must maintain a specific testosterone level for 12 months before competing.
"I want to be clear that I strive to have love for all of mankind, regardless of any differences," Hamilton said in the video, adding that she does not support "male-bodied individuals" competing in women's divisions.
"Does this better the sport of surfing? If so, how?" she continued, claiming she will no longer compete in the World Surf League if they keep the new rule.
Hamilton was called out in her Instagram comments after posting the video.
"Yikes this is super disappointing," soccer star Ashlyn Harris commented.
"I think feminism and transphobia can't co-exist. Your video is harmful, it comforts uninformed people excluding and pointing the finger at a minority with arguments that are rooted in misogyny," another person wrote in the comments.
Someone else pointed out that Hamilton's views appear to contradict aspects of Hawaiian culture. Hamilton lives in and has built a career in Hawaii. However, she is not native.
"To be clear… surfing is a Hawaiian sport. And although the bible may not acknowledge the trans identity, Hawaiian history does," they wrote.
Hamilton doubled down in the comments section, writing, "I do feel the way I do and will continue to stand firm in what I shared here."
See more reactions, below:
On Feb. 6, Hamilton posted another video in which she called the backlash "the hammer of mean and cruel and harshness" being "thrown down" on her.
Hamilton also claimed the response to her original post came from "a hateful and cruel" and "scary" world.
Hamilton has not posted any further comments as of publishing.
In a May 2022 interview with The Inertia, trans surfer Sasha Jane Lowerson, who is the first trans surfer to win a competition, explained how measuring hormone levels works.
"So, as a quick rundown, your testosterone for an average male runs between 300 to 700. For a cis woman, it runs anywhere from two to 10. Right now, and during the event, I was running at 0.5. And testosterone is like an engine of energy. It doesn't just build muscle," Lowerson explained.
"So, for me, my engine was like sometimes a 10th of the women I was competing against. At the end of the Final, I collapsed because I just don't have the engine that a cis-born woman has. I think the science backs up the competitive fairness aspect of it all," she added.
Celebs You Might Not Know Are LGBTQ+