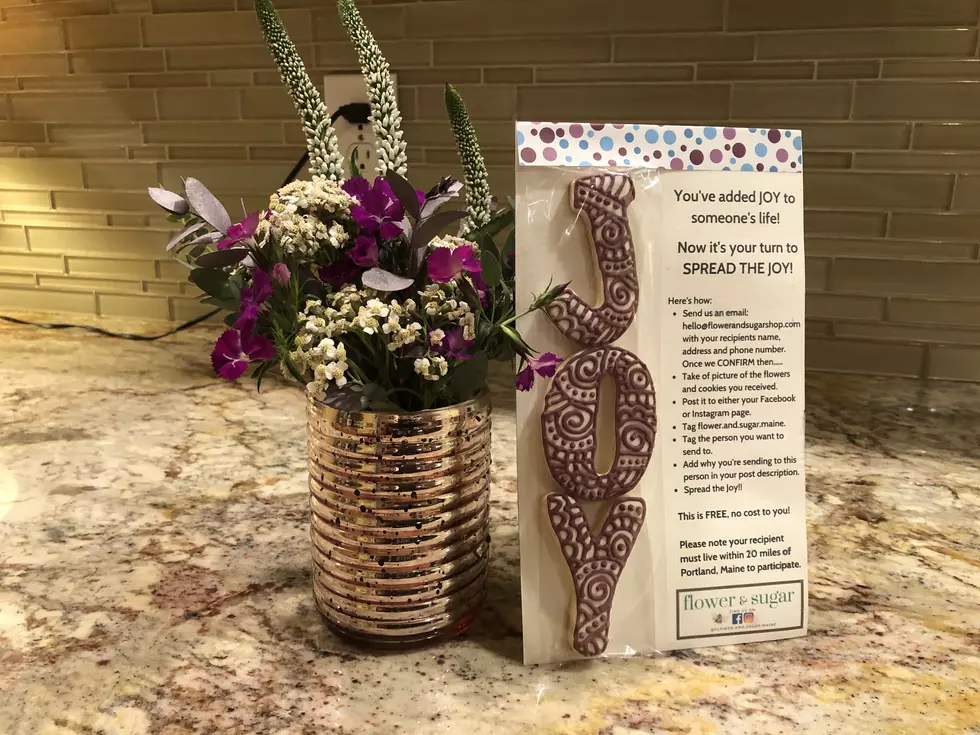 New Portland Business Spreading Joy
TownsquarMedia
What a nice surprise to get a small bouquet of flowers and beautifully decorated sugar cookies.
Flower & Sugar is new. Amanda Cahoon is reinventing herself having her industry descimated due to the pandemic. She was in event planning. No one is planning any events right now. So, she decided to do what she loves and is good at, art through flowers and baking.
This was very sweet. I got to keep the chain going by tagging Flower and Sugar and telling them who I thought could use a little joy. I mean, who couldn't? The flowers were so sweet and the cookies are just too pretty to eat, but I'm sure they are delicious.
I love the tenacity to start something new because life threw you a pandemic to deal with and took away your livelihood. I wish Amanda all the best in this adventure and hope that it catches on. It's perfect timing with the holidays as they offer wreaths and cookies - two staples! Check out Flower and Sugar and maybe spread a little joy yourself.
LOOK: 20 tips to help your houseplants survive the winter