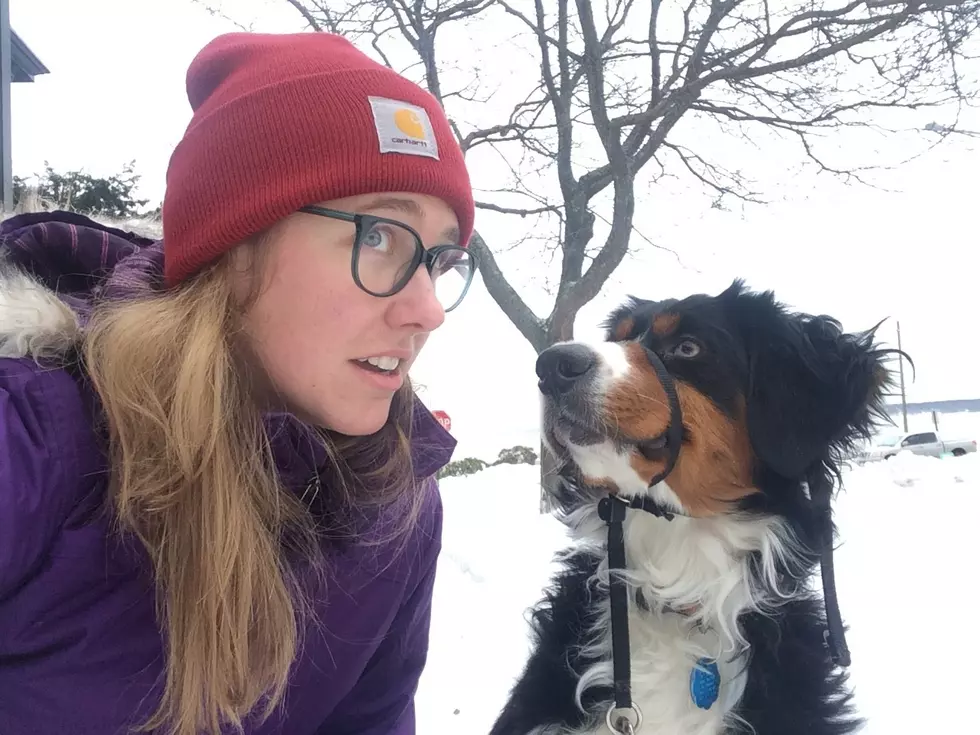 Portland Greets Lou with a Freezing Warm Welcome
Lou, Townsquare Media
Last week began for me in Sarasota, Florida. I was there celebrating a friend's New Year's Eve wedding, after which my boyfriend and I drove to Charleston, South Carolina. We were intending to enjoy a couple days of southern exploration before returning home to Boston and packing up my stuff for my new job in Portland.
Check out how warm it looks during a sunny Sarasota New Year's Eve in this picture with my boyfriend.
Little did we know, South Carolina and the rest of the Eastern Seaboard was on the verge of record low temps and unprecedented snowfall, just in time for us to get trapped down south.
With multiple cancelled flights out of Charleston and my first day on my dream job looming, we drove north to Raleigh, North Carolina, to catch a rescheduled flight home. Upon reaching the airport to drop off our rental car, we were notified of the cancellation of our rescheduled flight. Desperate, we extended our rental car reservation and headed north yet again to Richmond, Virginia, in a last-ditch effort to make it home before Sunday (knowing that I had to pack up my closet and drive to Portland for a 4:30am start the following morning).
After multiple delays applied to our Richmond flight, we received news that - yep, you guessed it - our FOURTH scheduled flight home, had been cancelled.
With nine hours remaining in our gradual road trip to Boston, boyfriend Andrew and I looked at each other, shrugged, and agreed it was time to take matters into our own hands.
By 5am Saturday, we had journeyed through 10 states, one District of Columbia, three cups of coffee, 60 degrees Fahrenheit, and countless delirious sing-alongs, but we had reached home. The following day, I packed up a portion of that home and drove north.
Now, after my first day on the job I've always wanted, I couldn't think of a more suitable week to gear me up for a career in radio. Life will inevitably throw curve balls and dump lemons, but if you meet it with a shrug and a smile, you'll have a better time. A willing boyfriend with a stellar Spotify playlist doesn't hurt, either.