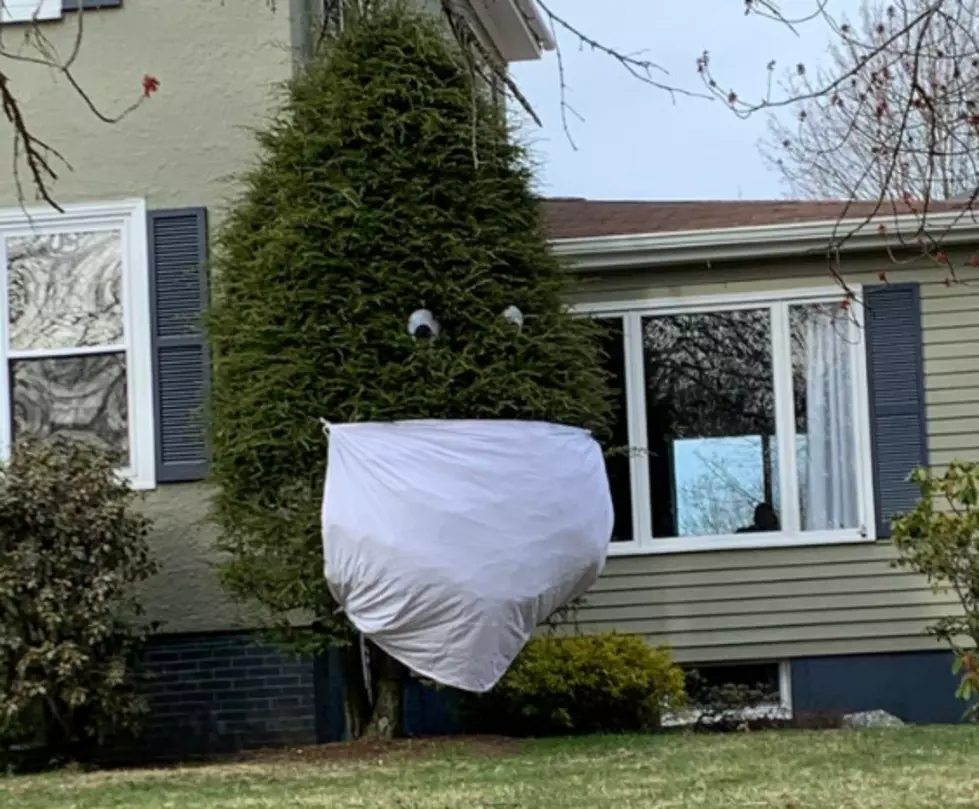 There's No Evidence Maine Trees Spread COVID-19, But Just in Case
Twitter/Johnny Bangor
In Portland, Maine's biggest city, even the trees are being careful.
Johnny Mehler was driving in Portland and found one pine tree that appeared to not only be following social distancing, but also wearing a mask in public.
Obviously the small bush is a relative.
If you don't laugh, you'll go crazy these days. I can appreciate this pine tree trying to lighten the mood. I love seeing alligators and rainbow unicorns grocery shopping, the memes have been hysterical (have you heard the one where everyone is getting 3 weeks to gallon? Or, I would like to return 2020 - I have the receipt) and everyone who just says hi and doesn't flip you off as much while driving.
If you find yourself in need of a smile, there are plenty around. But if you do go out, and find a rainbow unicorn - just stay six feet away. Be safe, be strong and we will get through this.