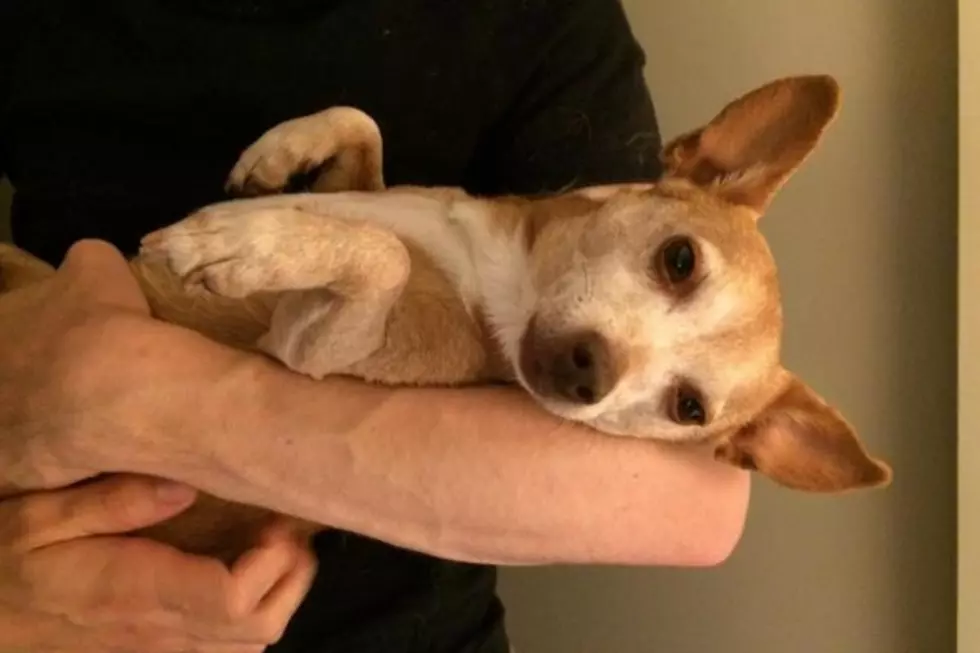 These 3 Senior Dogs Need a Home in Maine
Petfinder.com
Are you looking to add a K9 companion to your home? Please consider adopting a senior dog. Senior dogs are often overlooked at the shelters and spend much longer without a family than the cute, high-energy puppies. Some older dogs are perfect for someone with a lower activity lifestyle. Some older dogs just want to snuggle the day away in their favorite sunny sleeping spot. Other older dogs may require a special nutrition plan or medication and require a family willing to pay special attention to their needs.
Rescue organizations can match you to the perfect dog for your lifestyle. These three senior dogs may be the right dog for your home.
Willie the Miniature Pinscher Mix
Sweet Willie is a 9-year old Miniature Pinscher/Chihuahua currently in South Portland. His Petfinder.com listing says, "He has been the well-loved pet of a couple for the last 8+ years, but sadly, both of his humans have passed on, and he is looking for a new home." Willie is very well-behaved and, "He doesn't require too much exercise. He likes his walks around the yard, but is a little nervous on neighborhood walks. He LOVES car rides and rides very well."
Tyson the Great Dane Mix
Tyson is an 11-year old Great Dane mix. He is your guy if you love a big dog with a sweet, calm demeanor. His Petfinder.com listing says, "He is a little shy at first, but he will love you forever if you offer him some cheese." You and me both, Tyson.
Bubbles the Beagle
Bubbles is a 9-year old Beagle. Old Dog New Digs says, "Bubbles is a sweet, mellow girl who gets along with everyone. She is crate trained and has good house manners. Bubbles needs to lose some weight, so she is looking for a family who can give her the proper exercise and diet." Are you the right family to love Bubbles?