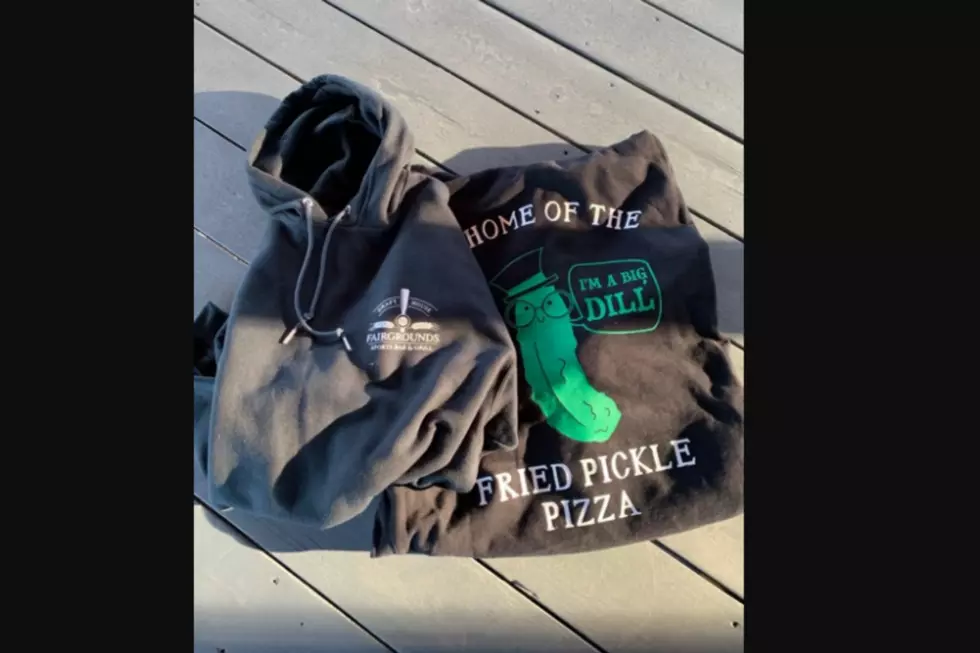 Fried Pickle Pizza Madness Continues with Pickle Hoodies
Fairgrounds Pizza Pub Facebook
Fairgrounds Pizza and Pub in Cornish, Maine got regional attention thanks to putting fried pickles on a pizza. Now you can wear the hoodie!
Chris (a fellow Greek) reached out about his fried pickle pizza and the craziness of the internet. He posted a picture of the pizza and the internet went bonkers.
Well that got the attention of NewsCenter Maine who traveled to Cornish to see the fried pickle pizza for themselves!
Then, as if THAT coverage wasn't enough...NECN (New England Cable News) contacted Chris and came to Cornish, Maine to see the amazing fried pickle pizza!
What do you do when radio and TV wants to tell the world of your fried pickle pizza? You make a hoodie of course!
Chris was so concerned when his initial post of his fried pickle pizza went viral, that he actually took it down. I think he's starting to enjoy the viral wave...