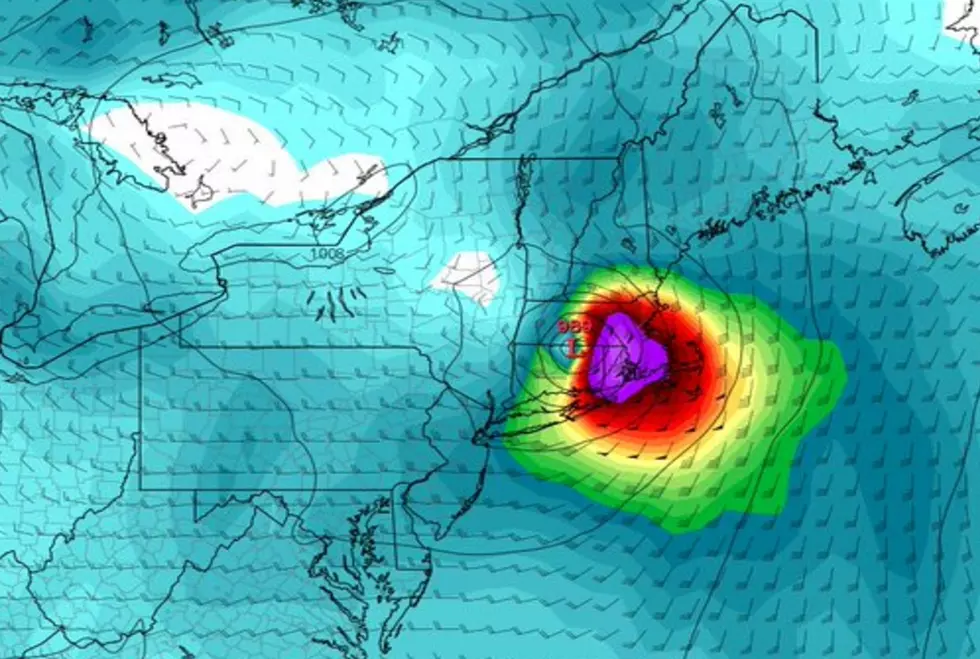 How Mainers Can Prepare For Impending Tropical Storm
Twitter via Robert LaRoche
So this has been quite a year known as 2020.
First of all, we have the pandemic, which is ongoing; The count is lower in Maine than compared to a lot of other states. Yet, it hasn't gone away.
Enter your number to get our free mobile app
What does that mean for us, Mainers?
In southern and central Maine, we're looking at wind gusts up to 45 miles an hour in vulnerable power outage prone coastline communities with a possibility of flooding here and there, according to News Center Maine.
Still, the important thing that we have to know is this will be a relatively fast-moving storm, the news station is stating.
This is the first Tropical Storm / Hurricane of the new decade in this region and the first one to make landfall in Maine since Doreen in September of 2019, according to News Center Maine. Before that, Maine was spared relatively for most significant storms that hit the New England region, but this does show us that Maine is no longer hurricane-proof due to climate change.
However, here are some things you should do for tomorrow's mild storm.
Preparing For A Tropical Storm
It sounds like for preparing for a winter storm with even though this will be a relatively mild tropical depression, we have to make sure that we have to keep ourselves safe during this uncertain weather.
Did I miss any preparation details for the storm? If so, share them in the comments.