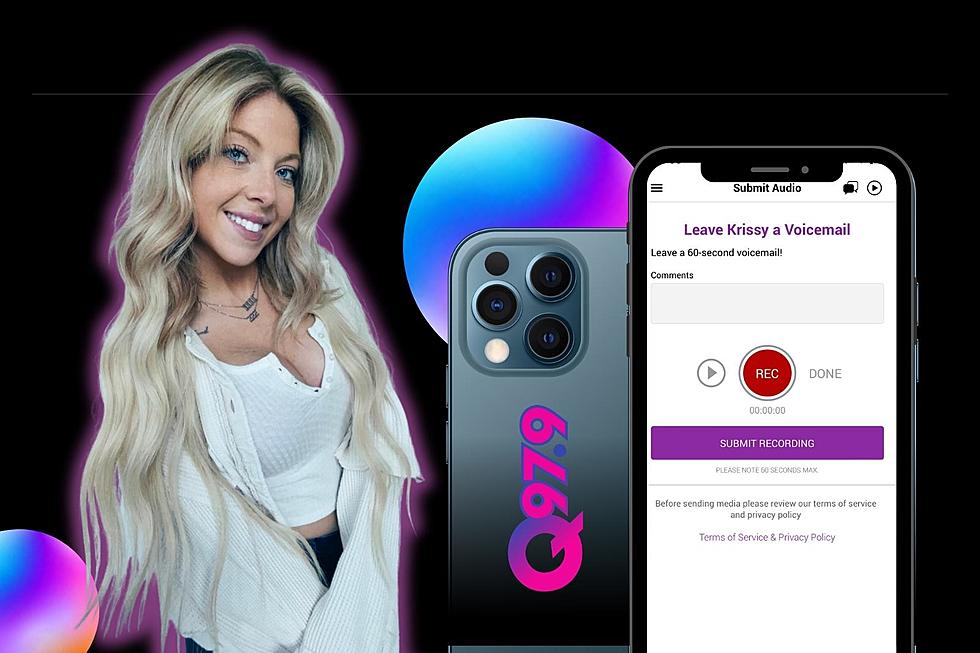 Did You Know You Can Leave Krissy in the Morning from Maine's Q97.9 a Voicemail?
Townsquare Media; Getty Images
As much as I hate how addicted I am to my phone, I do still I love the creativity it allows us to have fun with these days.
One of my favorite things to do on Krissy In The Morning is to meet and interact with you, and our new Q97.9 app allows me to meet you in so many different ways!
Obviously, I'm gonna tell you how if you don't already know.
I just love when you call in on the show live, but if you'd rather not be live but still want to interact with me, you can just leave me a voicemail through the app.
This is also an awesome way to get a shoutout played on the radio by the way!
So here's how you do it.
If you're already on the app, click here and you go straight to where you can record a voicemail for me.
Otherwiseake sure you've got our app downloaded, that's the first step. Then open it up and check out the sidebar menu by clicking those three lines. It kind of looks like a hamburger.
Then simply find "Leave Krissy a Voicemail" in the menu.
Now's the fun part.
Simply hit the record button and leave a voicemail (60 seconds max). And don't forget to leave your name and where you are from!
It's easy to do.
So if your birthday is coming up, or somebody close to you has a birthday, you should tap the voicemail feature and leave something fun so I can play it back on air for you. Or maybe you just want to say hi, or say why you love me or love the Q.
Go ahead and leave me a voicemail through the app!
I can't wait to hear them.
LOOK: The 25 least expensive states to live in
LOOK: 25 things that have different names depending on where you live in the US
Sta



cker
compiled a list of 25 different things that have region-specific names using news, dictionary, and academic sources.