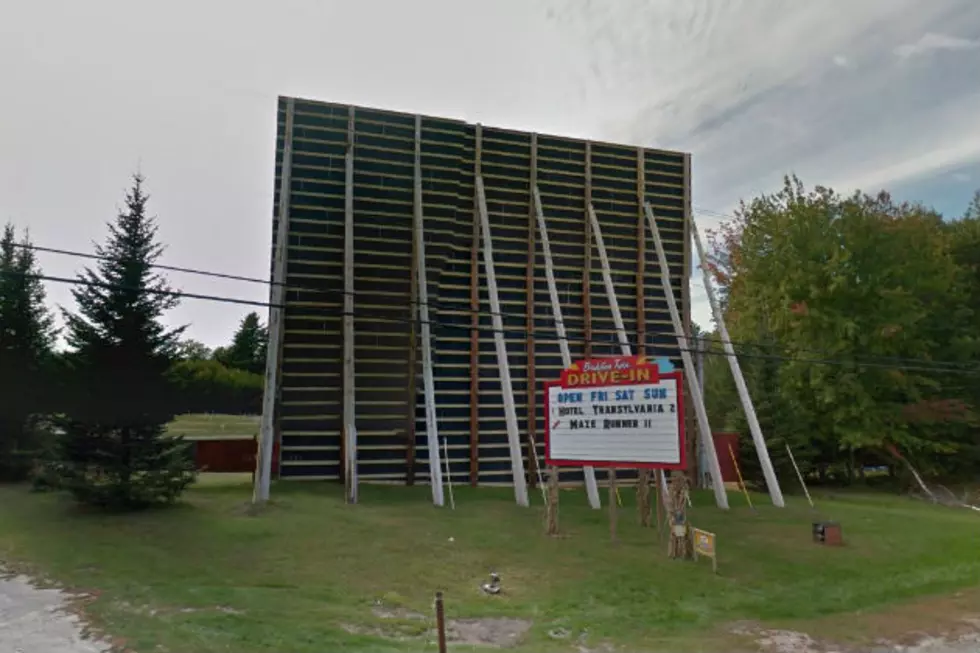 Maine Drive-In Looking For Your Help to Pick Movies For Retro Nights This Season
Google Street View
Remember movies at the drive-in? They never really went away, but they aren't as common as they used to be. One drive-in in Maine is turning to Facebook to get their customers to pick some of the movies they'll show this season. 
I have a very fond memory of The Bridgton Drive-In from my childhood. In 1977 I saw a double feature there of Pete's Dragon and Star Wars. As with most kids in 1977, it changed my life to this day.
For the past few years on Thursday nights during the summer, the Bridgton Drive-In has held a retro night where they show a double feature of classic movies, typically from the 80s. This season they are asking their Facebook followers to help them choose this seasons movies.
If it were my choice, I'd say show Pete's Dragon and Star Wars on Thursday one week, then follow it up on Friday with the new Pete's Dragon being released in August and Star Wars - The Force Awakens. What's old is new again.
The only problem with that is they can't show just any movie. Studios only make certain movies available for theatrical release and old Star Wars movies aren't allowed.
So keeping some of those restrictions in mind, what old movies would you like to see at the Bridgton Drive-In?