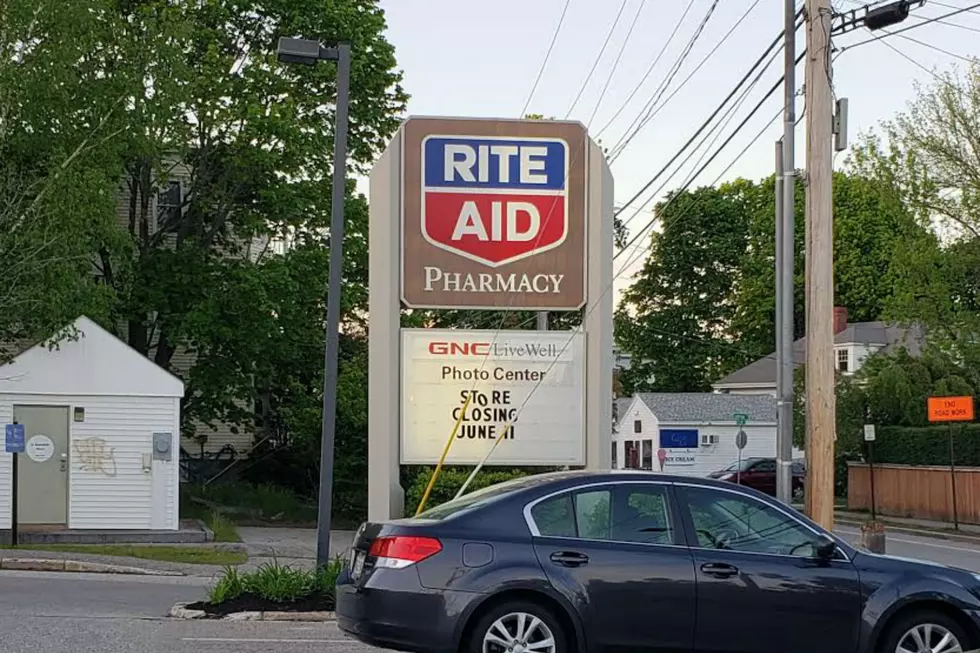 Maine Rite Aid Stores Begin Closures
Townsquare Media
The end is near for Rite Aid stores in Maine after the drug store was purchased by competitor Walgreens last year. This sign at the Forest Avenue Rite Aid in Portland shows a closing date of June 11 and according to couponsinthenews.com, that will be the fate of all Rite Aid stores in Maine.
Rite Aid came to Maine in the late 1980s with its acquisition of long time Maine based drug store chain LaVerdiere's. Many Rite Aids in some smaller towns like Bridgton are still in the same building formerly occupied by LaVerdiere's. Over the past three decades, Rite Aid built many new stores across the state until, like LaVerdiere's before them, they were bought out.
In January of this year, after the deal closed, a strange hybrid was created in the Walgreens owned Rite Aid stores where the pharmacy was under the Walgreens brand but the rest of the store was Rite Aid. Now that is beginning to come to an end as stores will either be converted completely to Walgreens, or closed in areas where there is already a nearby existing Walgreens as is the case with the Forest Avenue location.
If you are a Rite Aid customer, you might want to call your local store to find out what their plans are.