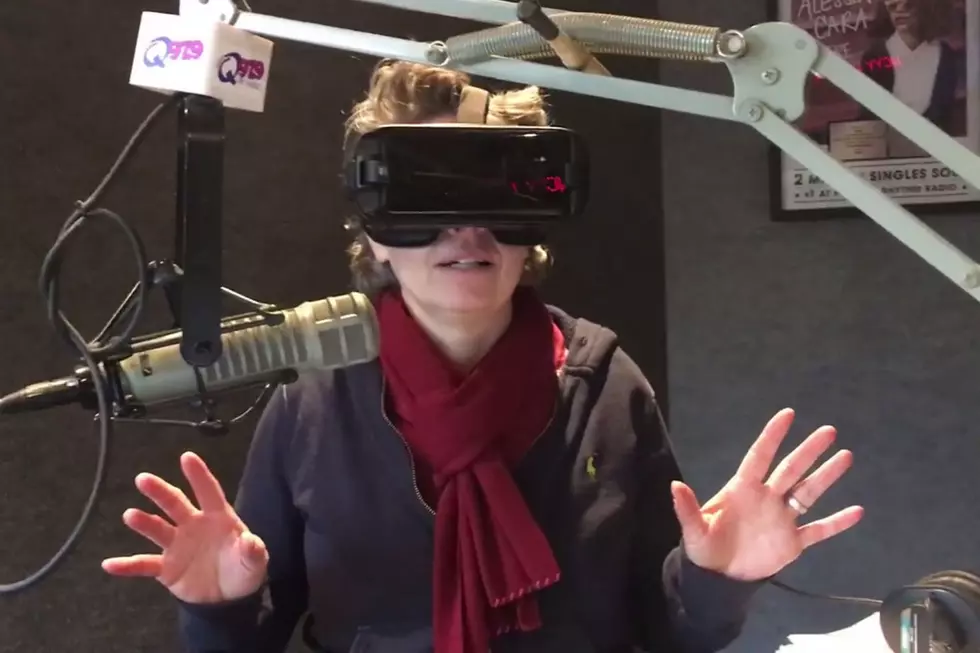 Watch Lori Jump When She Plays a Scary Virtual Reality Game
Townsquare Media
When Lori mentioned the kids got a virtual reality headset for Christmas, I asked if Lori tried it. Surprisingly, she hadn't, so we had to change that.
When I bought my Samsung Galaxy S8+ it came with a free Samsung Gear VR. It's not anything I would use regularly, but it's a lot of fun watching friends try it for the first time.
I brought it in this morning and let Lori give it a shot. We started with something simple, the tutorial which puts her in a city with a dinosaur made out of paper roaming around.
Here's how she reacted and below it, the video of what she's watching without the VR.
Then she agreed to try the scary VR experience. So I loaded up 'Sisters,' which puts you in a dark room with creepy little dolls that come to life. Here's Lori freaking out, and below that, what she was watching.
That was fun. Have you tried virtual reality games? What's your favorite? Let us know in the comments below or on Facebook.