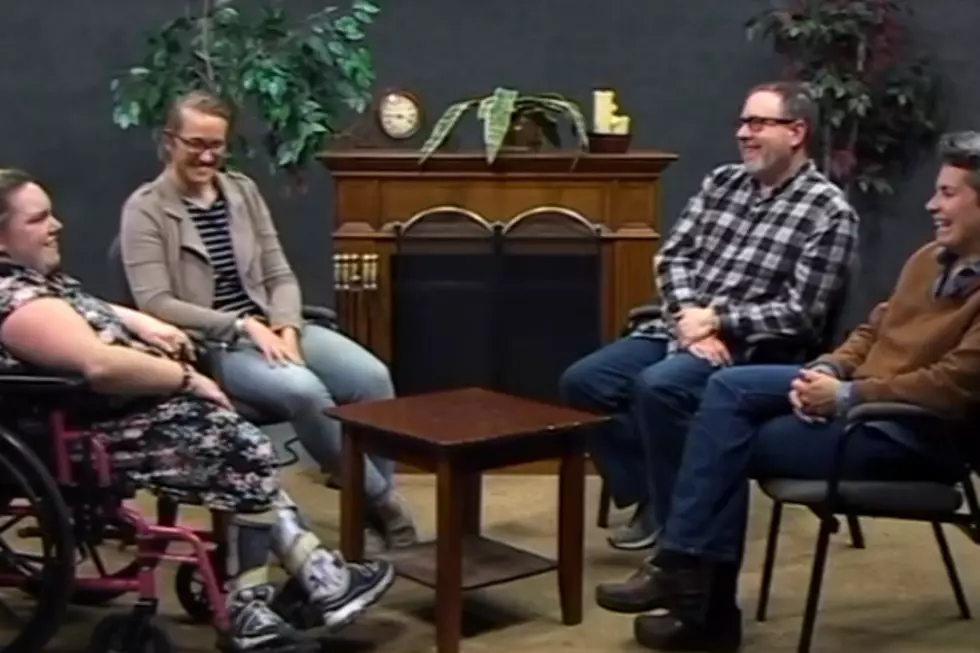 The Q Morning Show on the Awesome Ashley Show
YouTube/StevePulos
Awesome Ashley is Ashley Gray and has been doing the Awesome Ashley Show on Biddeford Public Access TV for over 10 years...
Ashley was born with Cerebal Palsy and was also diagnosed with Lupus in 2016. Both have been challenging, but that has never stopped her. In fact, she uses her challenges to inspire others.
You can't hang with Ashley without getting inspired. She's 28 years old and a bundle of energy and positivity!
She had the Q Morning Show as guests 10 years ago - before the help of YouTube to have more viewers. She was a high school senior looking to get involved in the community. Has she ever!! She's not only has the Awesome Ashley Show on channels 3 and 85 on Biddeford Public Access TV, but also on YouTubel! She's very proud of both and should be. We were honored to come back as guests. She was super excited to meet the newest member of the QMS - Lou.